Michael is a professor of violin and chamber music at Trinity Laban Conservatoire of Music and Dance. However, his interest in musical education extends far outside this important role. Michael is an expert in looking at the field of musical education from an inspirational viewpoint and is constantly challenging the old models. He has initiated many ground-breaking and pioneering educational trials that have generated excellent results. He has excelled in creating dynamic and inclusive learning environments for young musicians. He specializes in nurturing talent. He has inspired many to become professional musicians and pursue careers in music. Michael excels at successfully teaching music through an inter-disciplinary approach, which embraces and connects in particular with the Visual Arts.
He has also taken classes in Mexico, Germany, Thailand, Slovenia, Italy, Spain, USA.
Workshops
Michael has instigated and given regular workshops and master-classes in London, Worcestershire & Gloucestershire in particular. Together with his wife, he hosts master-classes and residential courses in the Cotswolds for music students, young professionals and advanced amateurs. The dates and duration of courses are arranged according to mutual convenience throughout the year.
The Bochmanns have an on-going scheme that provides bursaries on a regular basis for under- and post-graduates and that offer frequent performance opportunities. Their initiative of taking classical music workshops into schools has now been running for over 2 decades. If you are interested in attending or sponsoring a course for chamber music or for solo violin, please contact Gina Bochmann for further information, using the contact page.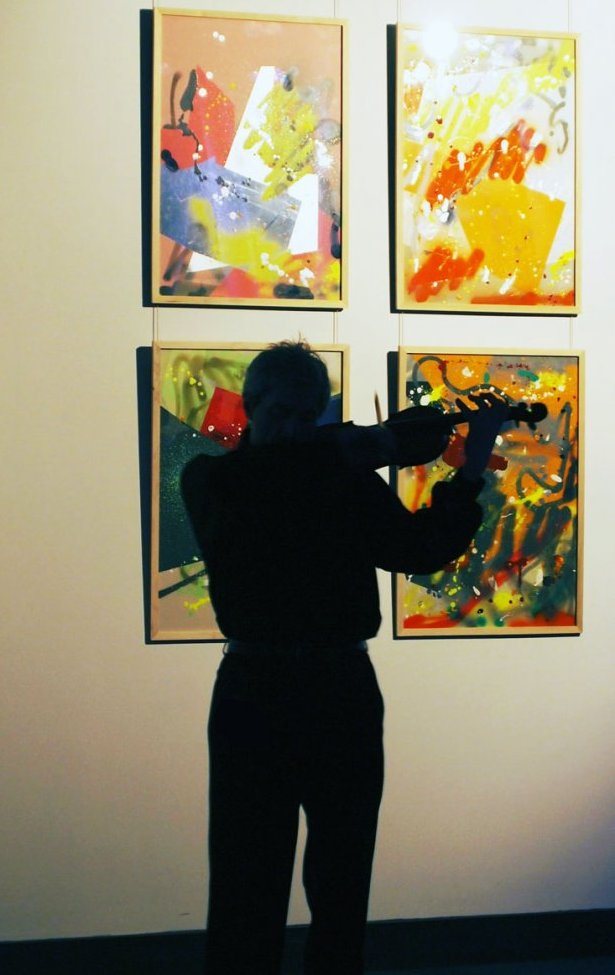 Entrepreneurship
Michael believes that professional, skilled musicians should interact with young musicians and be a central part of musical education; he fosters and encourages these vital relationships between students, children, amateurs and professionals. He is actively involved in a personal 'hands on' role in flourishing practical projects. He successfully initiates, manages, and performs in high quality musical events across the country with few resources in both rural and urban communities.
In 2013 he initiated a programme bringing children from East London to the Tower of London to perform music to the public queuing to see the crown jewels. In 2016 this grew into a major event, Water City Music at the Tower. In 2019, 1800 children performed. The events feature three performance areas and include a choir and instrumental groups from 22 London Boroughs.
Alongside the Festival at the Tower, Water City Music started the Oasis concert series at St George the Martyr, Southwark,  and Charlton House in Greenwich.
The WCM programme has now spread to Gloucester where in May 2019 a partnership with Gloucester Marketing and Gloucester Academy of Music staged an ongoing young people's event at Gloucester Docks as part of the Tall Ships Adventure. 300 young people and professionals performed to 60,000 public.
Are you a professional musician, musical student, or amateur musician? Would you be interested in becoming involved with some of Michael's more entrepreneurial projects, learning practical skills that are essential for all musicians, and furthering your involvement in the world of U.K. classical music? If so, please use the contact page to tell Michael.
Professor Michael Bochmann