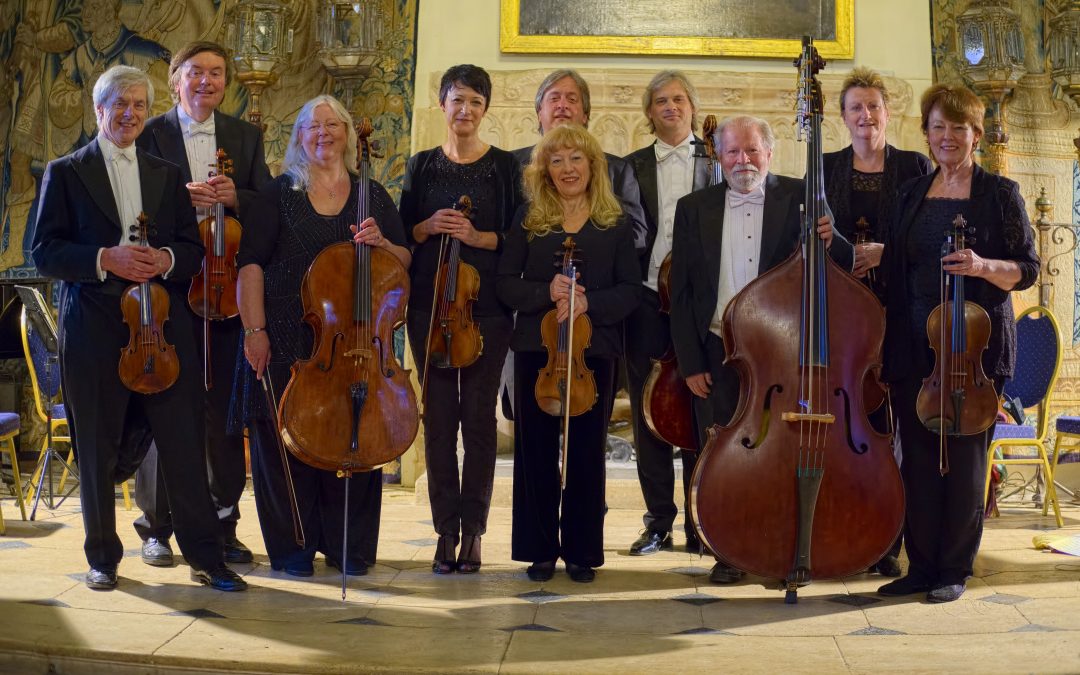 Orchestra Pro Anima

Orchestra Pro Anima was formed by him in 2017. OPA specialises in giving concerts that are personal, introduced by the players and in which the soloists come from the group itself. Although OPA was formed in 2017 many of the players have been performing together for many years. This format of concert is without conductor and it is a form of music making it has developed iteself, and often includes children in a piece during the concert. However, it also enjoys playing with conductor and performs regularly with the Coventry Cathedral Chorus and their conductor Paul Leddington Wright.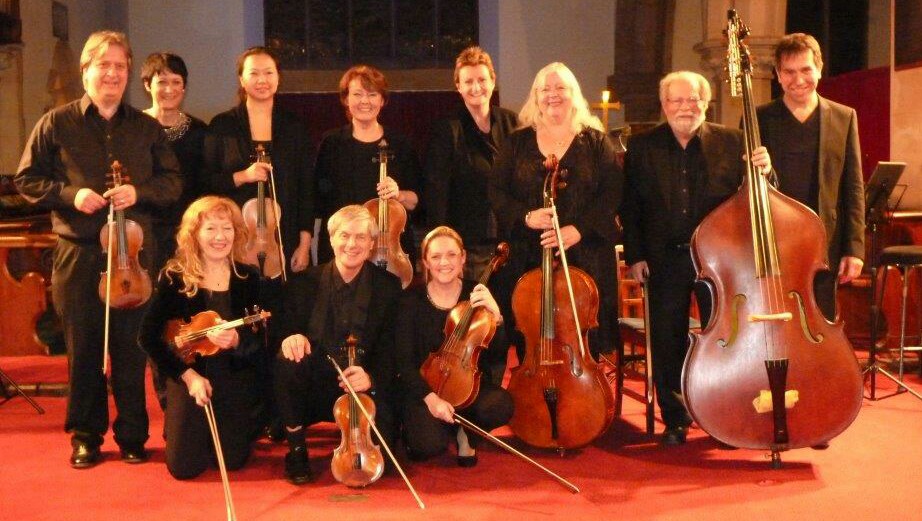 English String Orchestra

Until 2016, Michael held a 23-year position as concertmaster of the English String Orchestra. During this period, with founder William Boughton, Yehudi Menuhin and Vernon Handley as conductors, he toured USA and Europe, and made many recordings for Nimbus Records.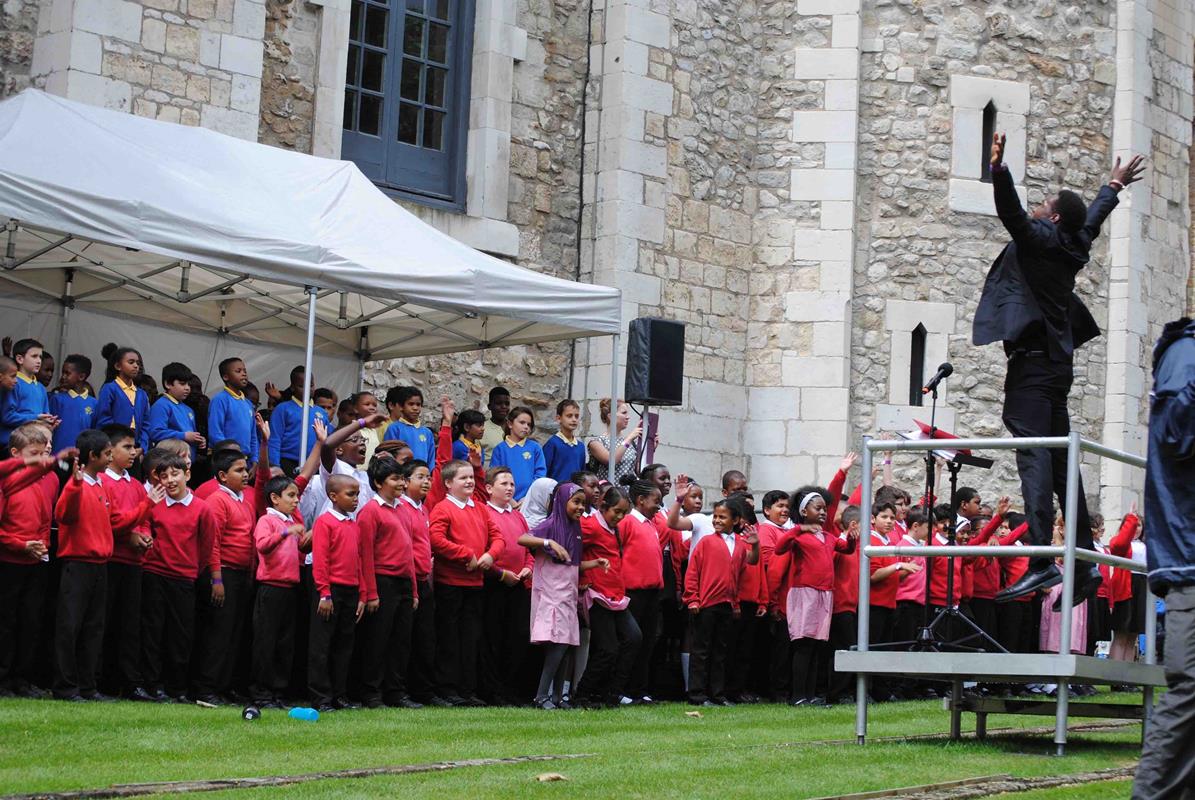 Water City Music

Michael has played a key role, as Director of Music, in setting up and running the Water City Festival, an initiative in East London to connect those who live, work and play in the Host Boroughs to the Olympics through music and art.
In 2016 this developed in the Water City Music charity, which has now run 5 Festivals at the Tower of London for professionals and children to perform together. This is organised in partnership with the Tower and takes place at 3 different stages. The central one is at the White Tower where children sing to the public as they queue to see the Crown Jewels. In 2016, 1360 children took part and in 2017, 1400.
This has led to a series of Oasis concerts at St George the Martyr Southwark and Charlton House, Greenwich. These are professional public concerts in which children also take part in specially arranged pieces. The concerts also often include the teachers as performers. This gives the children an opportunity to hear not only outside professionals but also their own teachers in concert. Senior Conservatoire students take part in the concerts on a regular basis. This brings them the opportunity to interact with children and learn how to inspire them. The children also like to learn from young players often only 10 years older than themselves. The concerts are multifaceted and collaborative.

Live Music Now

Michael is a Patron of Live Music Now. LMN is the largest provider of live music to the UK's welfare, educational, justice and health sectors, with a unique resource of specially trained musicians.
For over thirty years, LMN has been putting into practice the visionary ideals of its founders, Yehudi Menuhin and Ian Stoutzker; bringing the joy and inspiration of live music to those who have limited access to conventional music-making, and helping to develop the careers of young talented musicians.
LMN's music programmes (comprising over 3,000 events each year) deliver social, emotional, physical and educational benefits to participants of all ages and abilities through the promotion of:
For more information, visit the LMN website.
Wider Work
The Lenthall Concert Series
Michael founded the Lenthall Concerts which have been bringing music of outstanding quality to West Oxfordshire since 1992. Each winter season of six concerts, under the direction of Michael, brings a mixture of internationally established artists and talented young musicians to Burford School and Community College. For more information, visit the Lenthall Concert Series website.
KLANGLUST
For over 20 years Michael has collaborated with the violinist and conductor, Bernd Müller, in Fürth near Nuremberg, on the Klanglust Orchestra. It is composed of professionals and young people who perform together for two or three New Year's concerts in and near Fürth. This fruitful relationship has produced several generations of young musician and has also resulted in five Klanglust tours in England.
MAHIDOL UNIVERSITY BANGKOK
In January 2018 Michael visits Bangkok's Machidol University for the third time to teach and give concerts. He is representing Trinity Laban Conservatoire of Music and Dance and works together with the German cellist and teacher Stefanie Waegner who leads the Chamber Music at the university.
AMAR Foundation
Since 2016 Michael has supported the work of award winning charity the AMAR Foundation, founded by Baroness Nicholson of Winterbourne, which has Prince Charles as its patron. He has spoken twice at their conference at Windsor Castle on the Yazidi people and at the G20 Interfaith Summit in Potsdam, Germany in 2017.
The Cirencester Recorded Music Society
Michael is a patron of this society. It was founded 35 years ago and today is proud to be one of the largest of these Societies in the country. It caters mainly for classical music lovers and our programmes cover a wide range, including jazz, and the presenters are frequently well known in the music fraternity. For more information visit their information page.
Chamber Music @ Worcester
Michael is a patron of this Festival. It is run by the Astaria String Quartet and is an annual Festival promoting 'Music in the Community' concerts, education workshops and chamber music recitals of the highest quality in Worcester and the surrounding areas. It aims to create a vibrant, accessible and enjoyable environment, where people of all ages can interact with classical chamber music concerts and events. For more information, visit the Festival's website.
South Birmingham Sinfonia
Michael champions this relaxed and friendly orchestra offering adult players of all ages and background the opportunity to take part in amateur orchestral music making. Each year, they perform four concerts a year in and around Birmingham. All profits are donated to St Mary's Hospice in Selly Oak. For more information, visit their website.
Yazidi People
In 2019 Michael headed a team to support the Yazidi people in re-establishing their music in the refugee camps after the ISIS genocide in 2014. This was instigated by the AMAR Foundation and supported by the British Council. For more information, read Stolen Yazidi children in miracle return after ISIS genocide
BBC Radio 3 feature on the Yazidi music programme led by Michael Bochmann, instigated by the AMAR Foundation and sponsored by the British Council

"From London With Love" – Concert in Bangkok, 2018
Professor Michael Bochmann