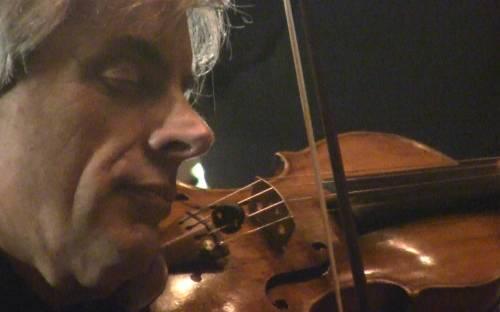 Solo
The famous pianist, conductor and great musician George Hadjinikos wrote of Michael: "A musician, who by insisting on drawing humbly from the well of life and nature, is continuously perceptive and has ever more to offer".
Michael is asked to perform on both a national and international basis. His great musical skill is complimented by his excellent communication skills which make him a popular and accessible performer. He enjoys adapting to a wide variety of performance venues: from playing in world-class concert halls, to performing at care homes for the elderly and working with young people.
On "The Lark Ascending" by Vaughan Williams: "Bochmann plays it with unaffected ease and a natural appreciation of its poetry. His tone is pure and steady even at the stratospheric height to which the lark takes him." – Penguin Guide to CDs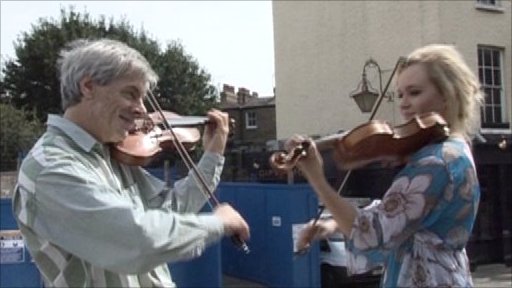 Collaborative
Sir Yehudi Menuhin said of Michael: "Michael's great expertise lies not only in his chamber music but also in his long and effective experience in leading, coaching and bringing ensembles – small and large – to a high degree of perfection and expressiveness. There is no-one I could recommend for this task with greater conviction that I do Michael Bochmann".
Michael, most notably among his many collaborations, founded the Bochmann String Quartet, which broadcast regularly, and was for many years concertmaster of the English String Orchestra. He has enjoyed numerous creative collaborations (performing and making recordings) with fellow musical partners including Michael Blackmore (piano), David Watkins (harp) and Adam Khan (guitar). Michael is also a Patron of Live Music Now, Cirencester Recorded Music Society, South Birmingham Sinfonia and Chamber Music at Worcester. He has initiated many new concert series including Worcester, Stow-on-the-Wold, Chipping Norton and Burford, St George the Martyr, Southwark in London, Malvern and Tewkesbury. The Burford series, Lenthall concerts, recently performed its 150th concert.
He collaborated  to create the Orchestra Pro Anima in 2017 which performs regularly, principally in the Midlands, UK.
He has for a number of years collaborated with the German Violinist, Bernd Müller, in performances with Klanglust in Fürth.
Professor Michael Bochmann